Ecosolve 300 cleaning fluid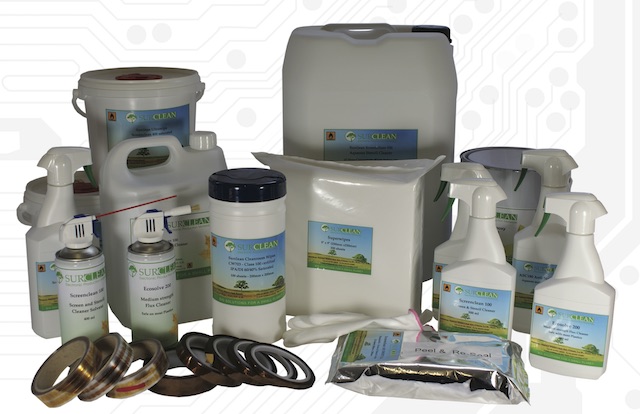 The Ecosolve 300 cleaning material is a powerful solvent blend for difficult cleaning applications.
It is an excellent all round cleaning fluid for electronic circuit boards.
---
Main facts
Powerful solvent blend for difficult cleaning applications.
Highly effective at cleaning. Removes white powder and flux residues.
Extremely cost-effective. Small amount required to mobilize a large volume of residue.
Very fast drying. Evaporates quickly at a rate similar to CFC 111 and 113 solvent type materials and leaves no residues.
Dries clean. Leaves no residues when evaporated.
Compatible with majority of plastics, rubbers and elastomers except some foam gaskets, LD ABS and Perspex.
Environment friendly. Contains no HFCs, HCFCs or CFCs. Oxidizes rapidly in air. Good replacement for HCFC's, Vertrol and similar older technology solvents.
Flammable but only requires low volumes in use.
Applications include flux removal from PCB's, magnetic head and electrical contact cleaning, and many other similar precision cleaning applications.
Available in aerosol, trigger spray and bulk quantities.
---
Datasheets
---
Cleaning links 
---
Links
---
Interested in our range of cleaning fluids?
Contact us now to discuss what we can offer you.
Give us a call at (+91) 40 65 897 899 or email your inquiries at salesindia@schservices.com.